Luisa Online Store
Established in 1987 Luisa has been offering a large range of genuine designer Shoes, Handbags & Accessories from Italy at discounted prices. Brands include Prada, Dolce&Gabbana, Gucci, Tom Ford, Valentino, J.Choo, Ferragamo, Miu Miu, Saint Laurent, Stefano Stefani, Versace, Tod's, Sergio Rossi, Moreschi, Church's, Love Moschino, Lanvin, and many more. 
If you have any questions about a product please feel free to Contact Us.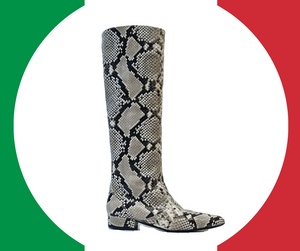 ITALIAN STYLE | FABIO RUSCONI
Italian made Fabio Rusconi in many colours and styles.
Shop Fabio RUSCONI
TAKE ROBERTO CAVALLI WITH YOU ON YOUR NEXT HOLIDAY
CITY STORE
City Store
Trading Hours;
Mon-Sat 11:00am-5:30pm
Sat. 11:00am-5:00pm
Sun Noon-5pm
Ph: 0407 973 706